CSET/CBEST Reimbursement Guide
CalTeach will reimburse you for one attempt on each CSET test and one CBEST test if you are a declared NSED or NSEC minor. Follow the guidelines below to submit proof to CalTeach for reimbursement. 
STEP 1:
Obtain a copy of the admission ticket showing charge
STEP 2: 
Obtain a copy of the test results. 
This is an example of how the test result page looks like: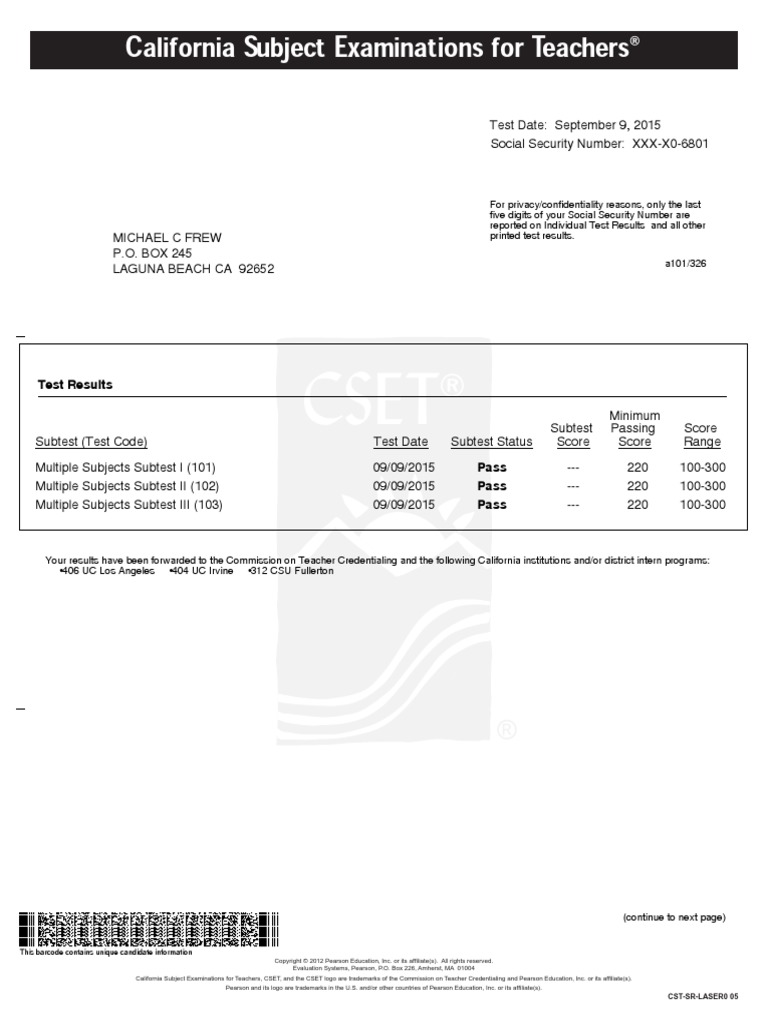 STEP 3: 
Obtain a copy of the bank or credit card statement showing the charge 
STEP 4: 
Email all the above items to Cynthia Granados at cgranados10@ucmerced.edu and include your name, student ID number, and mailing address in the body of the email.