CalTeach offers two education minor options for UC Merced undergraduates. Courses in each minor focus on enhancing student organization, time management, classroom management, and leadership skills to help train our future leaders. 
Natural Science Education Minor (NSED) 
The NSED minor allows students to complete courses at UC Merced to introduce students to the classroom and develop skills used to run a classroom efficiently. This will give help students gain experience and prepare them to excel through a teaching credential program.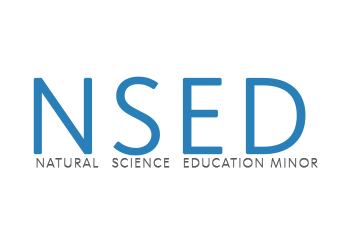 Open to ALL majors at UC Merced!
The NSED minor provides most of the requirements for any teaching credential program in the State of California.
Learn what it is like to be a teacher, including classroom management techniques.
Gain over 80 hours of experience in an elementary, middle, or high school classroom!
NSED Course Requirements 
Catalog year: Fall 2020- Current
Catalog year: Fall 2005- Spring 2020
Natural Science Education Minor with Teaching Credential (NSEC)
NSEC is a joint program with UC Berkeley. Completing the NSEC minor allows students to graduate simultaneously with both a bachelor's degree from UC Merced and a Single Subject teaching credential in science or mathematics from UC Berkeley.
Open to STEM majors at UC Merced (i.e. Biology, Math, Engineering majors)
Spend a semester at UC Berkeley taking both teacher education coursework as well as courses from your major!
Experience teaching in both rural and urban schools.
Become part of a larger cohort of teachers from UC Berkeley and UC Merced!
Catalog year: Fall 2020-Current
Catalog year: Fall 2005- Spring 2020
To add one of the two minors make an appointment here!