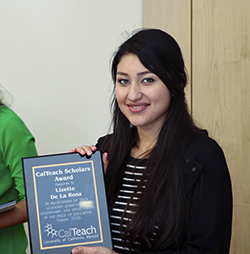 Criteria*
To be considered, applicants must:
Be in good standing at UC Merced with a declared major.
Be a declared NSED or NSEC minor:
Have a minimum 3.0 Cumulative GPA
Complete and submit the application form and the following:
One Academic Letter of Recommendation
One Recommendation Letter from a California credentialed teacher
Personal teaching statement (1-2 page essay)
Resumé
Award
A maximum of (10) $5,000 scholarships awarded every academic year.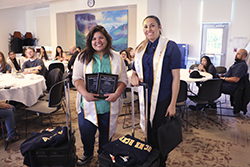 Application and Deadline
For more information about the application and deadline visit our scholarships webpage.