Fresno Pacific Uniervsity Office Hours-Fall 2022
Come and join FPU representatiove, Elizabeth Torres on these following dates: 
November 1st, 12:00-2:00pm in Admin 245
November 8th, 12:00-2:00pm in Gran 172
December 6th, 12:00-2:00pm in BSP 120
Learn about FPU's partnership with our NSED minor and their Master's programs as well!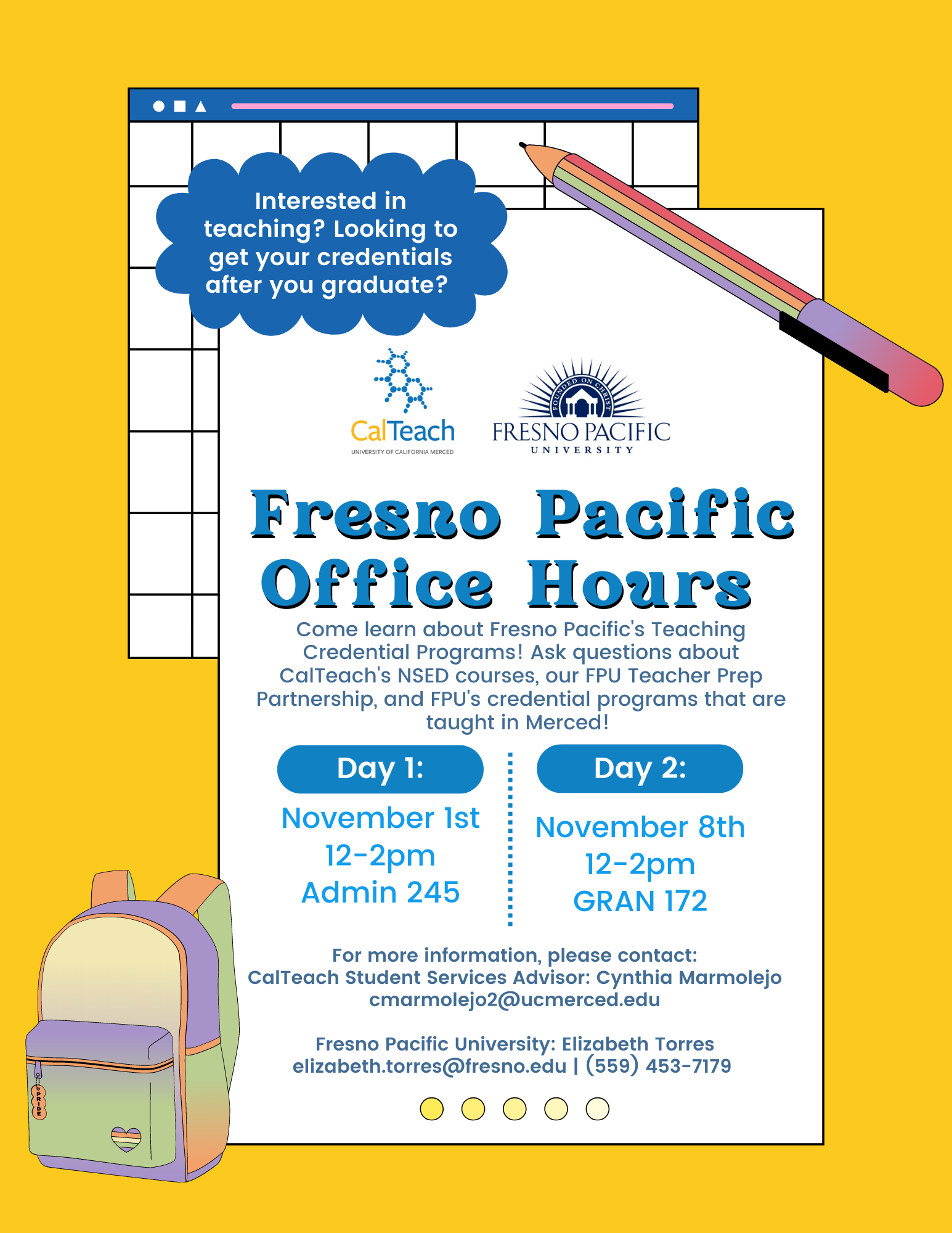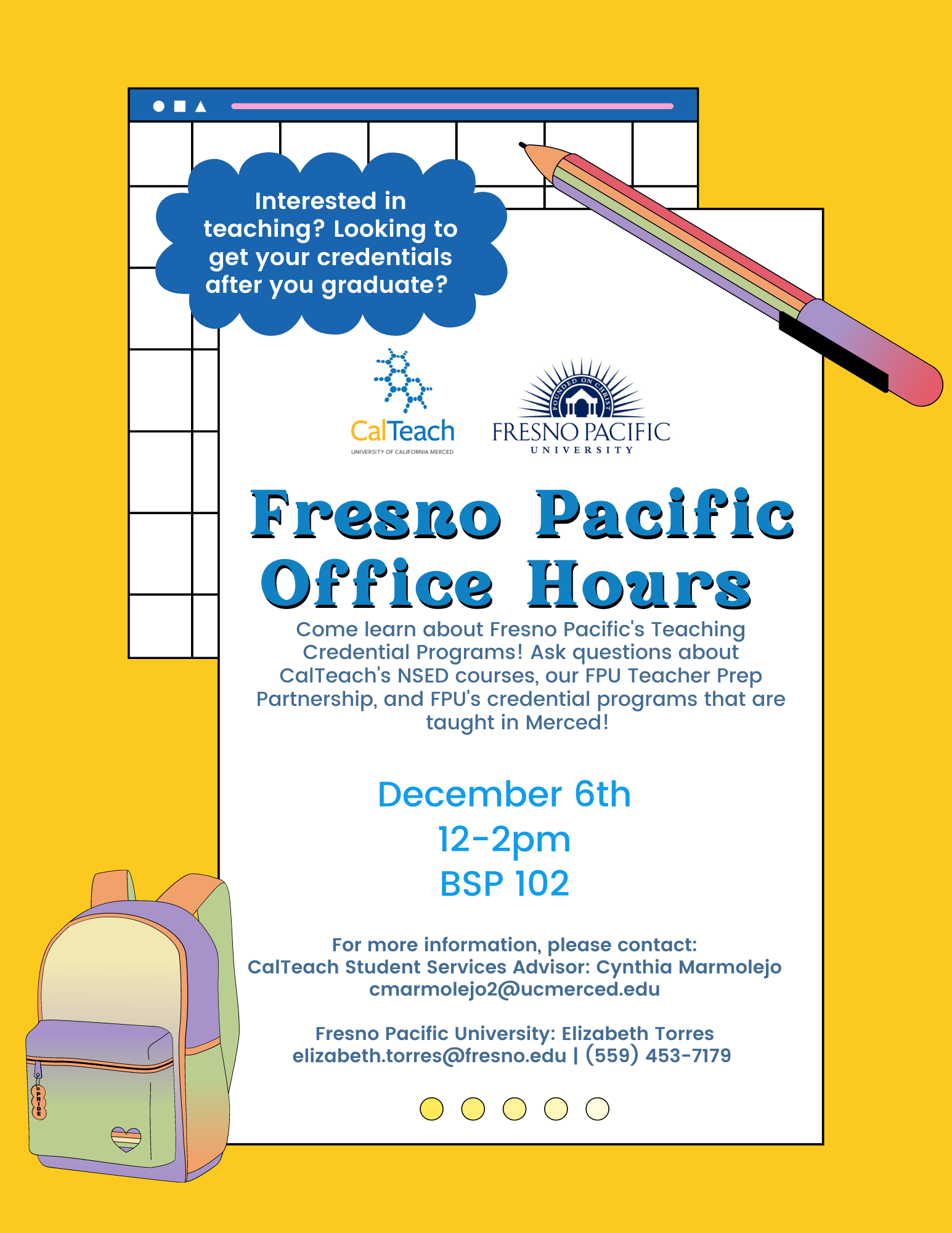 ---
Fresno Pacific University is a long-term partner of our NSED minor. They are a private university located in Fresno, CA with campuses in Merced and Madera as well. 
Please call (559) 453-7179 to speak with Elizabeth Torres, FPU Assistant Director of Outreach and Requirement, if you have any questions!
You can also book an apointment with Elizabeth Torres at https://outlook.office365.com/owa/calendar/ElizabethSTorres@fresno.onmicrosoft.com/bookings/