The CalTeach Learning Lab at UC Merced
As part of the 2020 project, CalTeach at UC Merced has opened up an outreach STEAM hub for K-12 classrooms. Schools and teachers can reserve our CalTeach Learning Lab and request a STEM activity/activities to pair with their UC Merced Campus visit. 
'Experiences' to reserve at the Learning Lab 
Schools and districts can reserve a one to two hour "experience" at our lab. These experiences are led by our knowledgeable CalTeach undergraduate and staff members at UC Merced.
Choose from a variety of STEAM activities that are catered to the NGSS standard that you are covering in your classroom.        
Open to grades K-12 student groups          
Give your students a valuable campus visit by reserving a hands-on activity and allowing them to get the full research university experience!
For more information about what we offer, please click here
How do I reserve my student group for the CalTeach Learning Lab?
STEP 1: Complete the learning lab reservation form
STEP 2: You will receive a follow-up email from our Program Coordinator, Jessica Teran Salazar at jteransalazar@ucmerced.edu, or any other CalTeach staff with details/questions about your visit to the lab.
STEP 3:  You will receive a reservation confirmation and appropriate waivers/documents will be sent out to the main coordinator of the visiting K-12 student group to fill out.
Frequently Asked Questions (FAQs)
Contact Us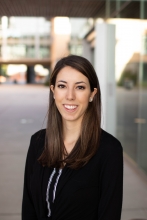 Mariah Gonsalez                                           
CalTeach Program Coordinator
(209) 228-4098