Visit our lab!
As part of the 2020 project, CalTeach will be opening a fully equipped research lab on campus. Schools and teachers can reserve our CalTeach Learning Lab and request a STEM activity/activities to pair with their UC Merced Campus visit. Contact us to reserve our CalTeach Learning Lab next March 2020!  
Learning Lab                                                                                                               
Choose from a variety of STEM activities that are catered to the NGSS standard that you are covering in your classroom.        
Open to grades K-12 student groups          
Activities are taught and lead by CalTeach undergraduate students and staff
Give your students a valuable campus visit by reserving a hands-on activity and allowing them to get the full research university experience!
For more information about what we offer, please click here
To reserve time for our lab, click here
Learning Lab Open House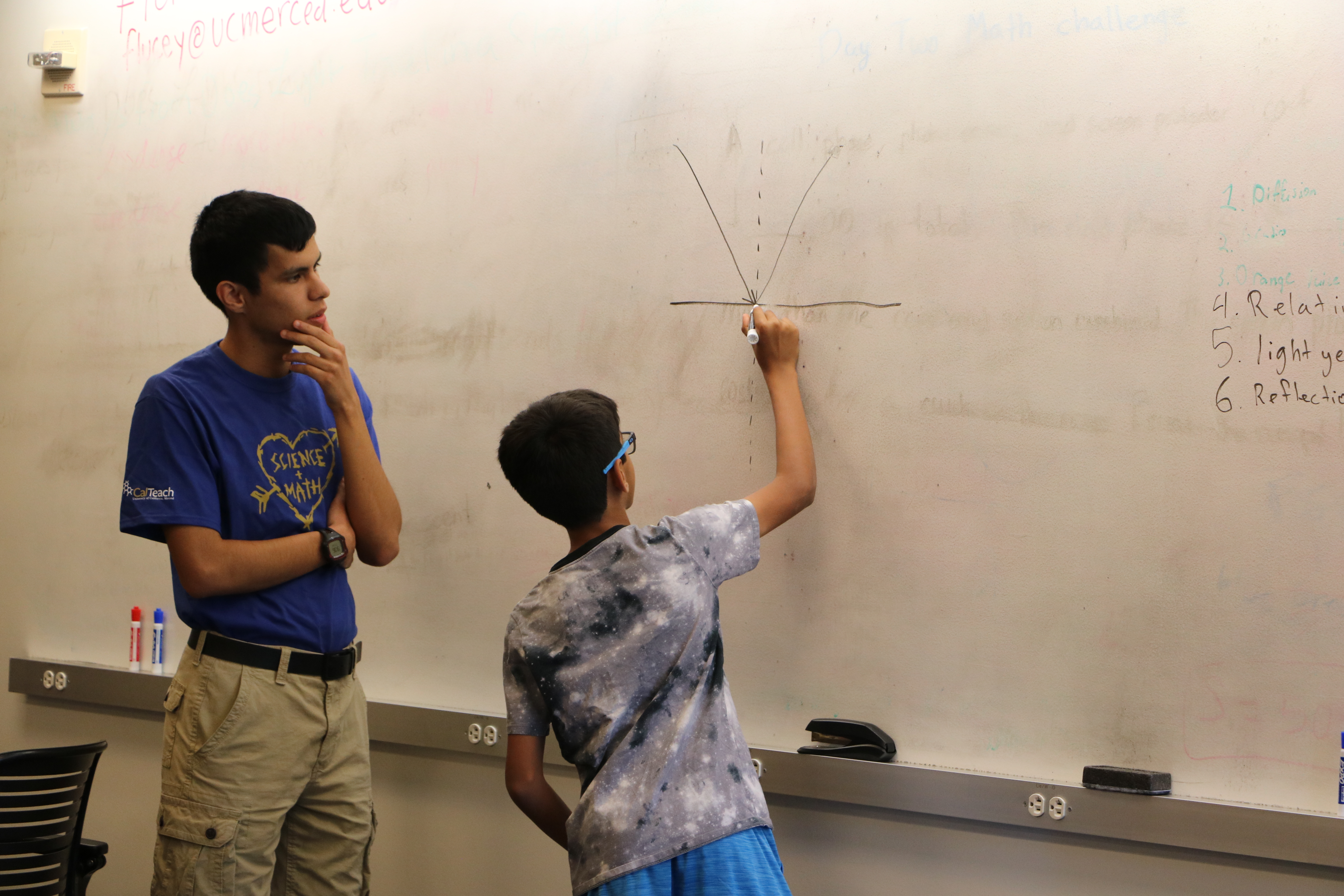 CalTeach will have an open house in Spring in 2020 (Official date is TBD) to celebrate the Learning Lab's opening. Teachers and school/district administrators are encouraged to attend. If you are interested in reserving the lab or attending out Learning Lab Open day, please fill out the interest form.
Contact Us
If you have any questions, please email our lab manager Hijab Chaudhry, hchaudhry@ucmerced or call our office at (209) 228-4098