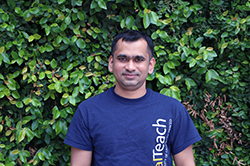 Criteria*
To apply for the Minnie Andow CalTeach Early Career Scholarship, the recipient must:
Be CalTeach alumni from the University of California, Merced
Possess a preliminary multiple, single subject or education specialist credential;
Be currently under contract teaching at a school in California; and
Demonstrate a commitment to education, hold high academic standards and exhibit qualities of creativity, innovation and leadership
Preference will be given to students who completed the Natural Sciences Education Minor + Teaching Credential Program at UC Merced and received the Minnie Andow CalTeach scholarship while attending UC Merced.
Award
The Minnie Andow CalTeach Early Career Scholars will each receive a one-time award of $1,000 to be used for classroom supplies for their current teaching position.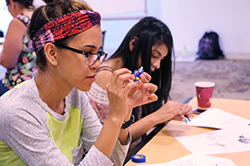 Application and Deadline
For more information about the application and deadline visit our scholarships webpage.