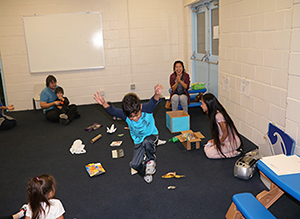 CalTeach Early Childhood Education Internship Program
Sponsored and hosted by the Merced County of Education (MCOE) the Caring Kids Playgroup is an informal playgroup for children of Merced County. The playgroup meets Tuesdays and Thursdays from 11 am-12 pm.
Every semester, CalTeach looks for dedicated interns to create and teach science and math-based lessons for the Caring Kids playgroup. This is a paid, REMOTE internship opportunity. However, it is a highly valuable experience for undergraduate students interested in teaching in early childhood (Pre-K through 5) after UC Merced.
Requirements include:
Strong leadership skills
Interested in Education
Available to commit to weekly meetings with their intern teams
Available Tuesdays and Thursdays from 11 am-12 pm
Applications are now open!
Applications due Feb. 4th, 2021!
Click here to apply!